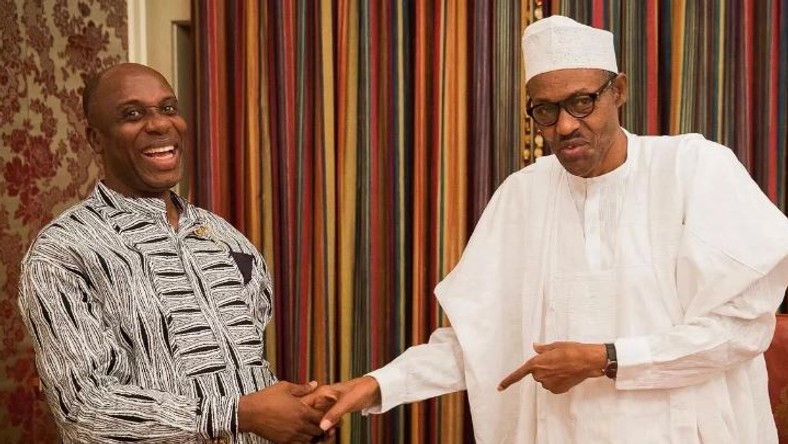 The Minister of Transportation, Rotimi Amaechi on Wednesday jokingly thanked President Buhari for not converting him to Islam, saying he has been attacked severally for associating with a President who many assumed was planning to Islamize Nigeria.
Amaechi said this at the valedictory Federal Executive Council meeting at the State House Abuja yesterday Wednesday, May 22nd.
The former Rivers state governor narrated how he was almost chased out of Christ the King Catholic Church in 2014 for supporting the president, who they alleged was trying to Islamise the country.
"Mr President, let me thank you for not converting me to Islam. I say that specifically because in 2014 when I walked into Christ the King Catholic Church, I was literally chased out of the church as a governor because I was accused of supporting a man whose agenda was to Islamise Nigeria.

And in Rivers state they began to call me `Alhaji Rotimi Chibuike Amaechi'. I thank you because they have dropped the…