Tom Cruise is reportedly dating Mission: Impossible 7 co-star Hayley Atwell after filming brought them 'even closer'.
The American actor, 58, and British actress, 38, are said to have become 'fairly inseparable' after they 'hit it off from day one.' 
News of the romance comes amid claims that five crew members on set have 'quit' after Tom 'launched into a second rant' following his fury about staff breaking Covid rules. 
Tom and Hayley have been busy filming scenes for Mission: Impossible 7 in Rome, Venice, Britain, and Norway over the past few weeks, where they have regularly been spotted on set together
Most recently, the pair were spotted holding hands at a London screening, fuelling dating speculation.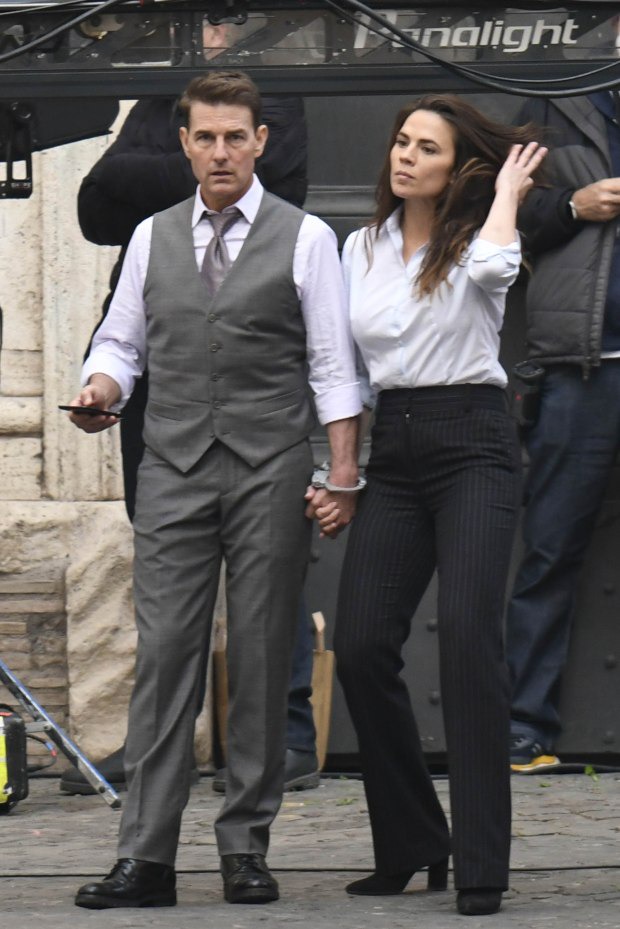 Last night a production source said: "Tom and Hayley hit it off from day one. 
"Lockdown, and all the difficulties that came with it, brought them even closer and they've become fairly inseparable. 
"They've been meeting up after…


Source: Linda Ikeji