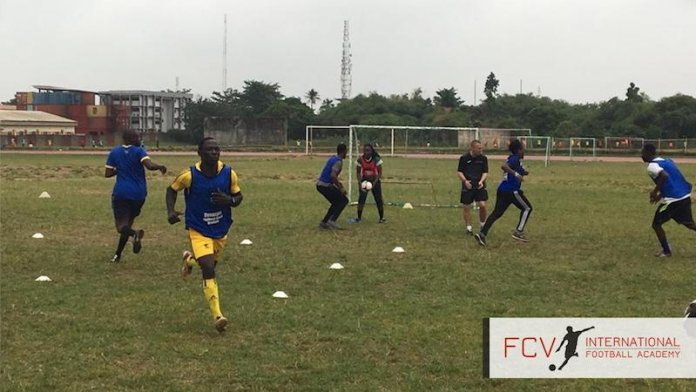 After the successful staging of the Lagos leg, the FCV Gladiators Camp in Abuja has been beehive of activities as the coaches continued to impact on the participants with the aim of sharpening their skills in the round leather game.
With plans by the organisers – Dynaspro Sports Promotion and Advanta Interactive to select the two outstanding players just like their did in Lagos, the camp holding at Aduvie International School had hundreds of participants within and outside Abuja taking part.
The two outstanding players selected from Lagos – Kolade Bailey and Al-Ameen Yusuf are expected to embark on a summer training in the United kingdom while the successful candidates from Abuja will also join them in the trip.
For the Director of Dynaspro Sports Promotion, Oluseyi Oyebode, the camp has been an eye opener for parents and guardians.
"It has been a tremendous experience working with the children with FCV Academy, Dynaspro and Adavanta. A…