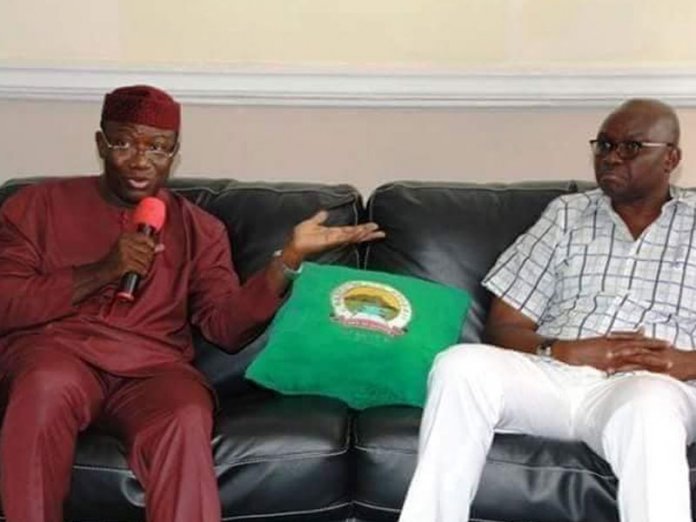 Dapo Famuyiwa
It is a truism that whatsoever a man sows that shall he reap. Now the seed of rancour in the labour sector sown by the immediate past governor of Ekiti State is now coming to fore. But unfortunately, the victims seem to be some 2,000 benighted persons in the state.
The laying off of 2,000 workers recruited by former Governor Ayodele Fayose between August and September 2018 within about one month of his exit from office may have now been confirmed. What is also true is that the outgoing Fayose government was in much haste to effect the recruitment that the proper documentation into the payroll was not effected. They had not even been paid.
As governor of Ekiti State, Mr. Ayodele Fayose was known for all sorts of drama. Staging drama at the expense of the people was a pastime.
Months after he became governor of the state for the second time in 2014, he promised to employ workers into the state's labour force. Applicants were…