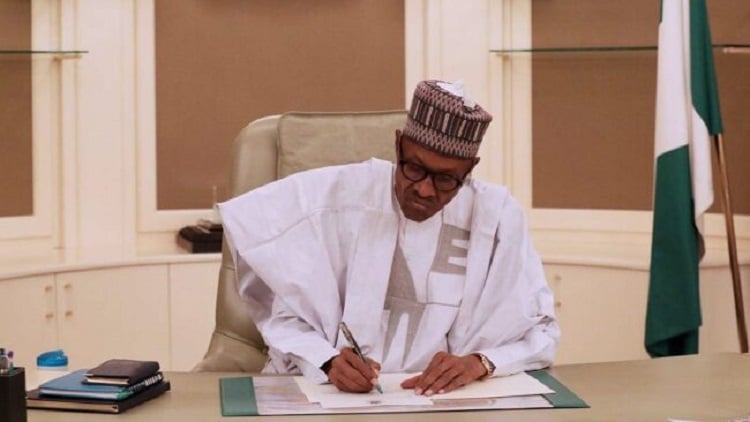 Tijani Adeyemi- Abuja  Abuja 
President Muhammadu Buhari has refused assent to Constitution amendment bills on the power to summon Presidents and Governors.
Refusal of presidential assent on the Constitution alteration bill and 18 others by President Buhari was lamented on the floor of the Senate on Tuesday by the President of the Senate, Ahmad Lawan.
On Friday last week, President Buhari assented to 16 out of 35 Constitution alterations bills transmitted to him for assent by the National Assembly.
Informing the Senate in Plenary on Tuesday on the presidential action, the President of the Senate, Ahmad Lawan, said out of the 35 constitution alteration bills forwarded to…


Source: Nigerian Tribune