By Samuel Oyadongha, YENAGOA 
FORMER President, Goodluck Jonathan, one-time Minister of Information, Prof Jerry Gana, the Chairman of the Bayelsa State Council of Traditional  Rulers and first military administrator of old Rivers State, King Alfred Diete Spiff, on Thursday night, joined the Bayelsa State Governor, Hon. Seriake Dickson, his family and other distinguished Nigerians to pay tribute to the late Mrs. Goldcoast Dickson.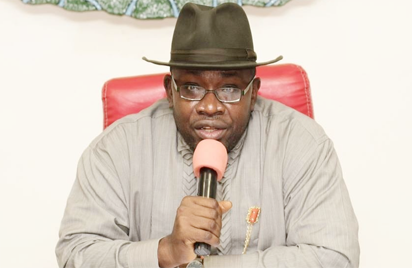 Crocodiles are not comedians, they don't smile
Jonathan, Gana, Diete Spiff, former Minister of Environment, Mrs. Lauretta Mallam, and others said the late Governor's mother left behind a legacy of resilience, contentment, uprightness, humility, hard work and selfless service to mankind and God.
They extolled the sterling qualities of Madam Goldcoast Dickson while paying tributes during a service of songs held in her honour at the  state-owned Ecumenical  Centre,  Igbogene in the outskirts of Yenagoa.
Madam Goldcoast,…