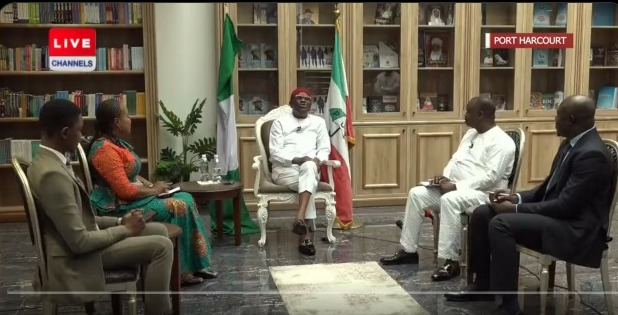 By Miftaudeen Raji
Governor Nyesom Wike of Rivers state, has described the face-off between his party, theAPC Peoples Democratic Party (PDP) and the All Progressives Congress (APC) in the state as "nothing that is abnormal."
Wike disclose this during a live media chat in Port Harcourt on Tuesday.
The Rivers governor stated that PDP was simply being on alert to avoid a recurrence of an incident in the aftermath of the 2015 elections.
Recall that the APC in state, while requesting the inspection of electoral materials deployed by the Independent National Electoral Commission (INEC) in the March 18 governorship election, had alleged attacks by thugs operating on the orders of the PDP.
However, the ruling party in the state has been engaged in protests for about a week, demanding that INEC release the electoral materials to APC for inspection only if the PDP is also present.
But responding to the state post-election crisi, Wike said, "There is nothing that…


Source: Vanguard Newspaper