Claudio Ranieri revealed on Thursday that Jose Mourinho was the first manager to welcome him back to the Premier League when he was appointed Fulham boss last month.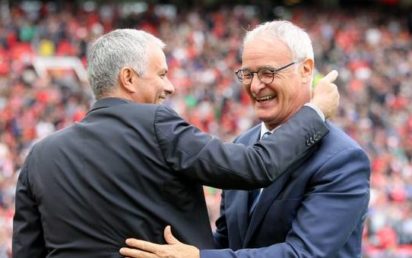 Fulham visit Old Trafford on Saturday, where Mourinho's Manchester United will hope to secure their first Premier League victory in five games, reuniting the pair for the first time since Ranieri's departure from Leicester.
It was after that dismissal, just nine months after leading the Foxes to the title, that Mourinho wore the Italian's initials, CR, in a show of solidarity with a fellow manager and Ranieri has revealed they have remained in regular contact.
The Portuguese has frequently clashed with other high-profile managers and had previously criticised the job Ranieri did at Chelsea and in Serie A with Roma when they were both managing in Italy.
But the Fulham manager said: "He was the first who sent me a message to say 'welcome back'. He is a very friendly friend.
"He told…